Aerial Application
Chemical Mixing for Aerial Applicators
Aerial applicators using either fixed-wing aircraft or helicopters can greatly benefit their bottom line by using the Mixmate Chemical Mixing System and Connected Records Management System.
We have worked with many aerial applicators and have listened to their needs and requirements. We know that chemical loading times are critical in order to ensure as much flight time as possible. We also know that Mixing on Demand is a key consideration in dealing with changing weather and field conditions.

The Mixmate Chemical Mixing System is a new tool for aerial applicators to ensure maximum flight time and Mixing on Demand performance. When spraying with insecticides in bulk product form, our completely closed system will also reduce chemical exposure to pilots and ground crews. This is particularly helpful for aerial mosquito spraying.
In a recent field application exercise (1 day of work), 9 airplanes sprayed 25,000 acres using two Mixmate systems. Both the mixing and loading of the airplanes had an average turn-around time of under 5 minutes and over 100 loads were completed that day, all the while our Connected Records Management System automatically recorded all of the load details.
Find out for yourself how the Mixmate Chemical Mixing System can save you time and money by increasing efficiency, minimizing turn-around time and overall speed of mixing. Your flight teams and ground crews will like it too! If you do fixed-wing or helicopter spraying, this is the mixing system for you!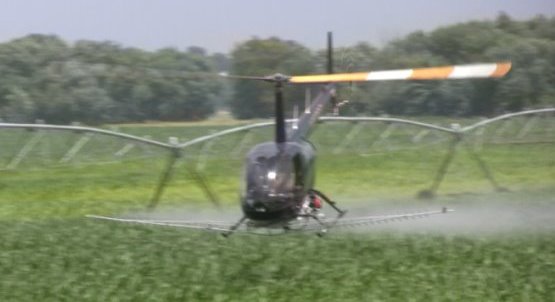 Call us today at 712-587-9720