Mixmate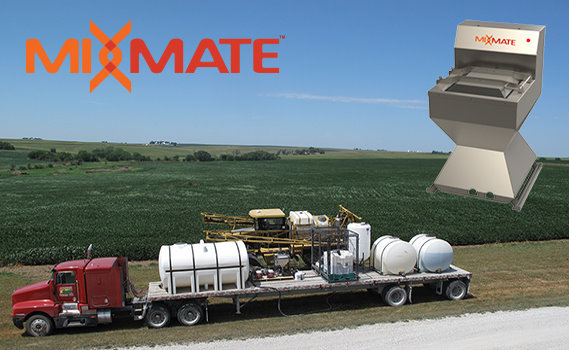 Easy and Accurate
Mixmate is a tool to help make you more productive. Keep expensive machines rolling. Reduce errors and lost inventory. Product inventory and usage information is available at your fingertips.
The Mixmate app can be used stand-alone for manual data entry or add components to automate features.
With Mixmate's modular design, you have a portable system for mobile mixing and increased efficiency. Automated recordkeeping monitors product usage to ease management tasks.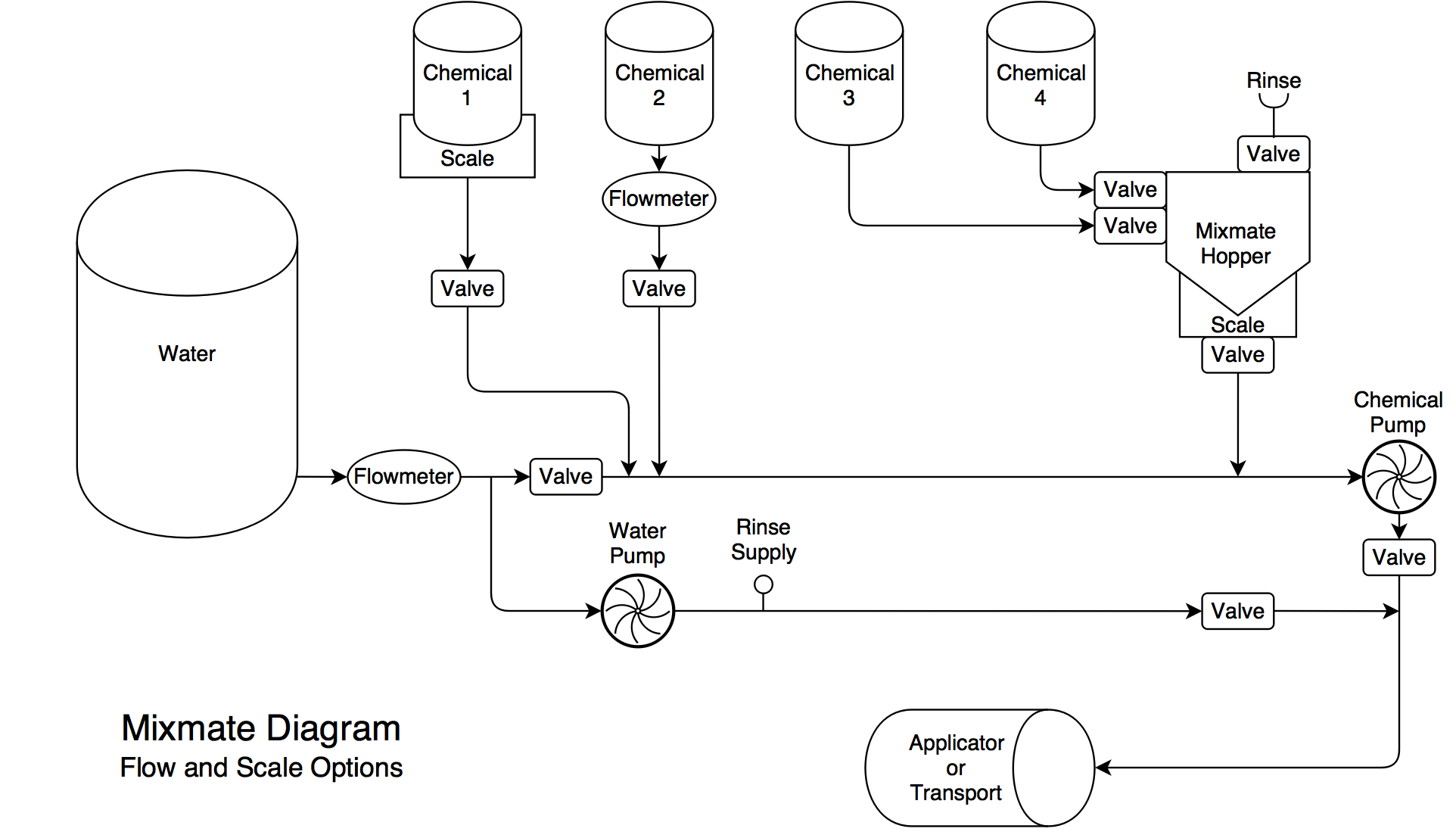 Modular Design
Tailor a mixing system just the way you like it. Mixmate modules connect to scales, flowmeters, valves, and pumps. Mixmate is designed to be portable and rugged.
Automatic Records
Records are generated from scales and flowmeters connected to the system. An Android app logs data, generates reports, and securely backs up your data.
Simplify Mixing
The app will calculate the blend based on field conditions and size. A Mixmate inductor (hopper) can weigh products from disposable containers. Products from connected tanks can be mixed automatically.
Some features may not be enabled at product launch.